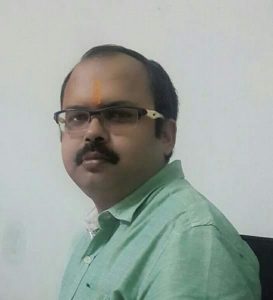 Hi,  Thanks for checking out Indian Ethos . I am a big fan of Bhagvad Gita and Vedic Scriptures and is exploring Sanatan Dharma to discover deeper insights of Hinduism. The blog "Indian Ethos" is written to share these discoveries with the rest of the world.
About Indian Ethos
Aim of this blog is to bring the philosophies of Hinduism and Vedic Scriptures at one platform and analyze its relevance and application in real world today. It also drives the point that most difficult and crisis situations of life can also be dealt easily by adopting age old and time tested principles of Indian Ethos.
These principles of Indian Ethos are those amazing gems of Sanatan Dharma, which are guiding the Human race even today to manifest excellence in each and every domain of their Life.
The Aim of Indian Ethos is to present the Vedic Culture to Modern Age World in its purest form and to drive the point that it is not only totally relevant in today's era, but a lot of People, Institutions, and Organisations are benefiting from it.
Concepts like Meditation, Pranayam, Eight Fold Yoga, Harnessing of Mind, Japam, Thought Culture and many more are few such gems of this infinite ocean of knowledge and bliss, that I will try to cover in this blog.
Jai Maa!
Communities:-